Rav Berg Legacy Project is dedicated to ensuring that Kabbalist Rav Berg's extensive archive of teachings and writings are preserved for future generations.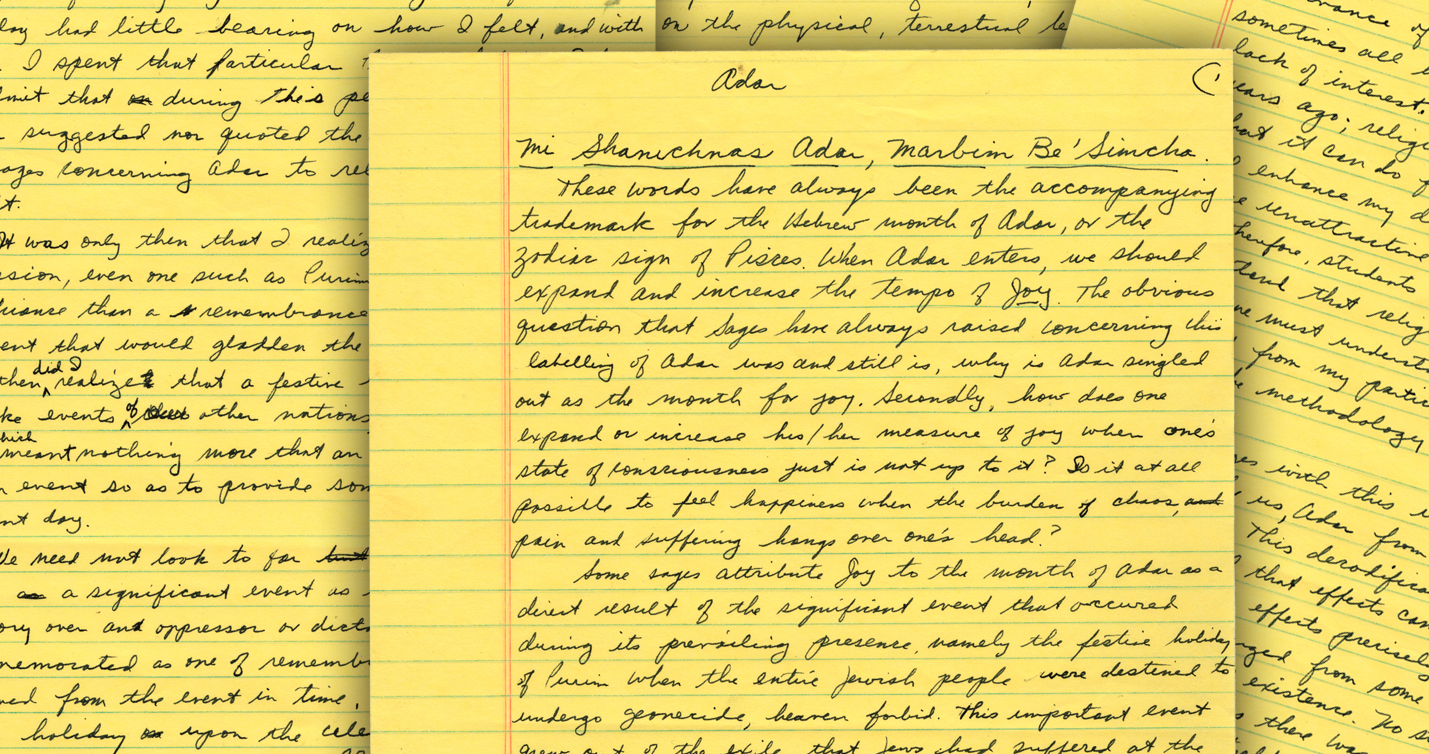 Cataloging & Digitization
Through Rav Berg Legacy Project, DiJiFi will catalogue and digitize Rav Berg's complete archives, including video recordings of never-before-seen classes from the 1970s and 1980s, as well as the handwritten manuscripts of Immortality, Wheels of a Soul, and Education of a Kabbalist. Once the digitization process is complete, Rav Berg's digitized content will be saved on a gold disk with a life shelf of more than 100 years and made available online.
Ten Luminous Emanations & Zohar Commentary
One of the most profound studies in the universe of kabbalah, Ten Luminous Emanations is a study of the writings of Rav Ashlag that discuss the mysteries of life, the Creator and the cosmos. The Rav Berg Legacy Project will enable Kabbalah Publishing to edit and print Rav Berg's comprehensive commentary on this important work as a multi-volume set of books, as well as Rav Berg's complete decoded teachings on every portion of the Zohar, as well as the Tikkunei Zohar.
Audio & Video Content
In the 1970's and 1980's, the students of Rav Berg began to record the early morning classes he taught from his home in Queen's, New York. These never before seen video and audio recordings contain Rav Berg's teachings on Ten Luminous Emanations, the Zohar, and kabbalistic holidays. The Rav Berg Legacy Project will enable The Kabbalah Centre to edit these never-before-seen videos for Kabbalah University, as well as digital campaigns on YouTube, Facebook and Twitter.
OUR IMPACT
Partnered with digitization and media company, DiJiFi, to catalog and digitize Rav Berg's extensive archives of handwritten manuscripts, video and audio recordings.

Partnered with Knowvation to ensure that all of Rav Berg's cataloged and digitized works will be made available from anywhere in the world within one easy-to-use system.

Cataloged and edited Rav Berg's commentary on The Zohar portions of Beresheet, Noach, and Lech Lecha.

Initiated the digitization of Rav Berg's handwritten manuscripts, including Immortality, Wheels of a Soul, and Kabbalah Connection.