Kabbalah Centres & Study Groups teach kabbalistic wisdom that students can apply to improve their own lives and by doing so, make the world better.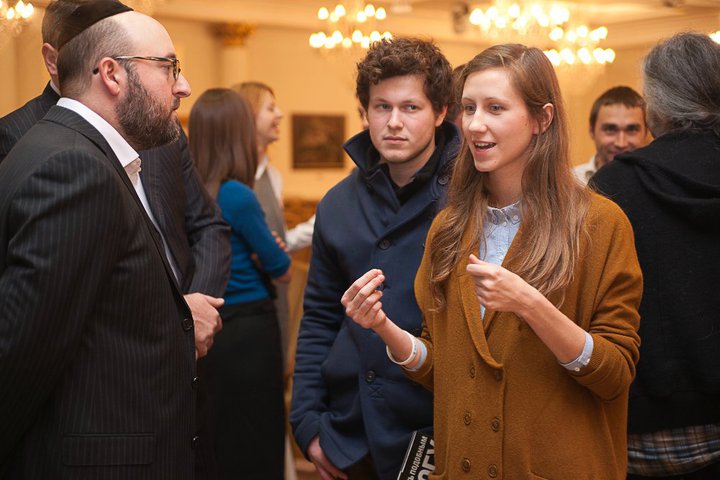 Classes & Events
On a daily basis, The Kabbalah Centre focuses on a variety of ways to help students learn the core kabbalistic principles. The Kabbalah Centre offers weekly classes and monthly events where students can take part in beginner and advanced courses, participate in lectures, meditation and spiritual services. In 2016 and 2017, The Kabbalah Centre will expand its outreach to new students by opening new Kabbalah Centre locations in Palm Beach, Washington D.C., Downtown Manhattan and Brooklyn.
One-On-One Study
The Kabbalah Centre seeks to ensure that each student is supported in his or her study in person, by phone, in study groups, or through webinars. Hundreds of Kabbalah Centre Teachers provide complimentary one-on-one study sessions 24 hours a day, seven days a week to students in 85 countries, helping them to better understand the kabbalistic teachings and create change in their own lives. In 2016, Kabbalah Centre Teachers will conduct over 95,000 one-on-one study sessions with over 8,000 students.
Volunteer Program
In the spirit of Kabbalah's teachings that emphasize sharing, The Kabbalah Centre provides a volunteer program allowing students to participate in charitable initiatives on a local and international scale. Every year, The Kabbalah Centre partners with non-profit organizations to create life changing volunteer opportunities for students. In 2016, thousands of Kabbalah Centre students will volunteer to feed the homeless, clean beaches, visit hospital patients, build homes for impoverished families, and mentor disadvantaged youth.
OUR IMPACT
Shared the wisdom of Kabbalah with over 1 million people in North America, South America, Central America, Europe, Africa, Asia and the Middle East.

Opened and operating Kabbalah Centres & Study Groups in 85 countries, as well as an global long distance learning program for students who do not have access to a Kabbalah Centre in their community.

Created an extensive online learning platform, Kabbalah University, providing 10,000 classes and courses to students in 170 countries.

Connected 10,000 students to volunteer outreach projects with local community based organizations and international charities including Habitat for Humanity, Sunrise Day Camp and Kids Creating Peace.

Began construction on a new Kabbalah Centre location Brooklyn.